All schools in Tanque Verde Unified School District are "A" schools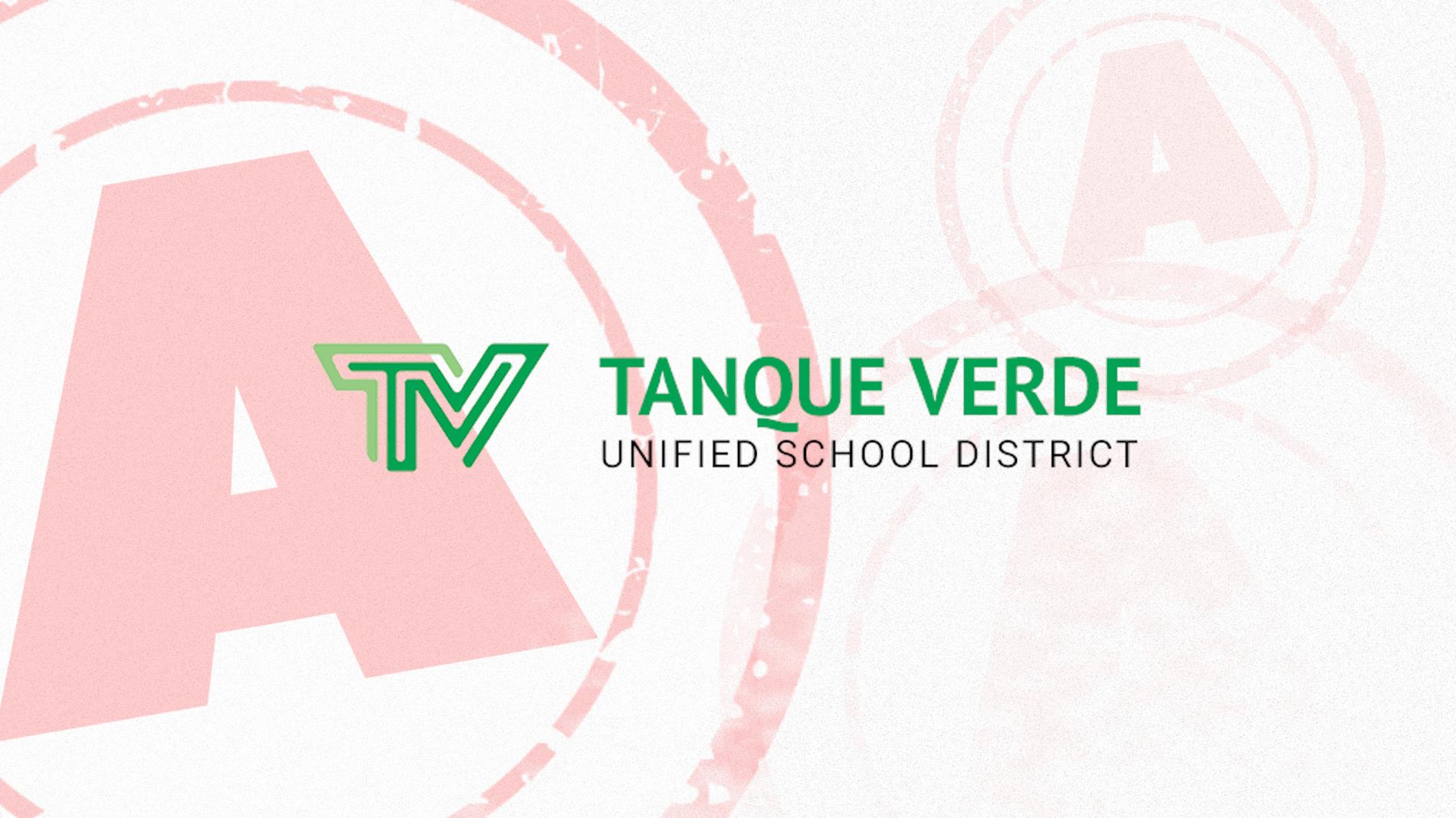 ---
TANQUE VERDE, Arizona - Schools in the Tanque Verde Unified School District received notification today that each of the four schools achieved "A" status in the Arizona letter grade system that measures student academic performance in the previous year. The 2021-2022 results include periods of historic transition to online, hybrid, and the return to in-person learning as the community and the nation adapted to the pandemic.
"I am proud of all that our students, team members, families, and the community have accomplished to see that students' academic growth improves over time," said TVUSD Superintendent Dr. Scott Hagerman. "Tanque Verde Unified School District is grateful to share these results and looks forward to continuing our path in making our schools the premier choice in K-12 education."
TVUSD School Letter Grades by Academic Year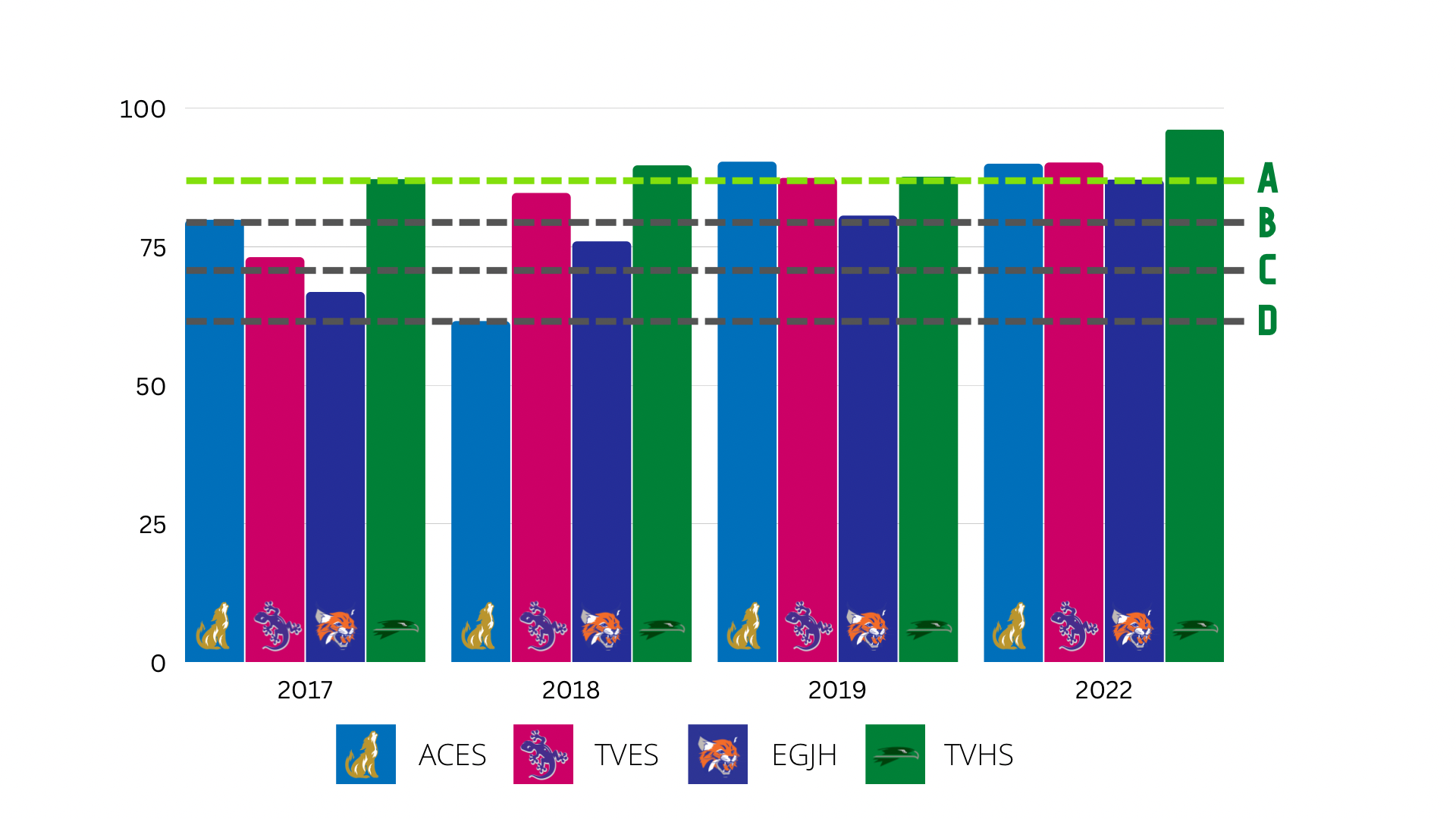 THE 2020 AND 2021 ACADEMIC YEARS WERE NOT CALCULATED BY THE STATE OF ARIZONA
Scores for the K-8 Agua Caliente Elementary School, Tanque Verde Elementary School, and Emily Gray Junior High School had the biggest changes from the previous three grading cycles with each school progressing to A letter grades in the four year period. Additionally, Tanque Verde High School saw their letter grades scores in the upper eightieth percentile grow to a score of ninety-six.
"Over the past few years, even with unexpected challenges, our teachers and site leaders worked diligently to deepen their teaching practices and improve student engagement," shared TVUSD Governing Board President Anne Velosa. "With the support of staff, parents, and our larger Tanque Verde community, our students rose to the occasion and matched the efforts modeled around them."
TVUSD Combined School English Language Arts (ELA) Scores Compared to Other Arizona District Averages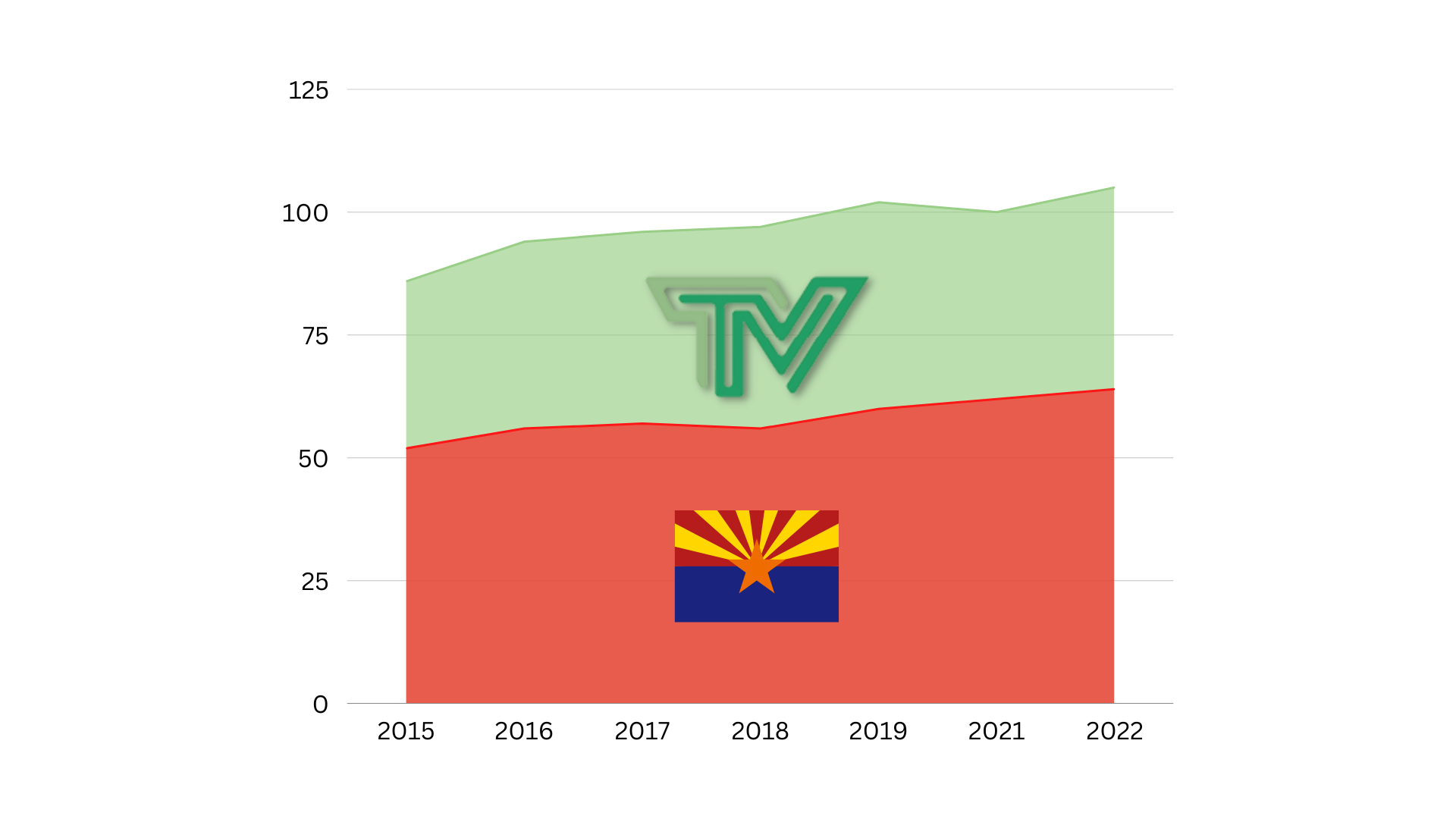 TVUSD Combined School Math Scores Compared to Other Arizona Averages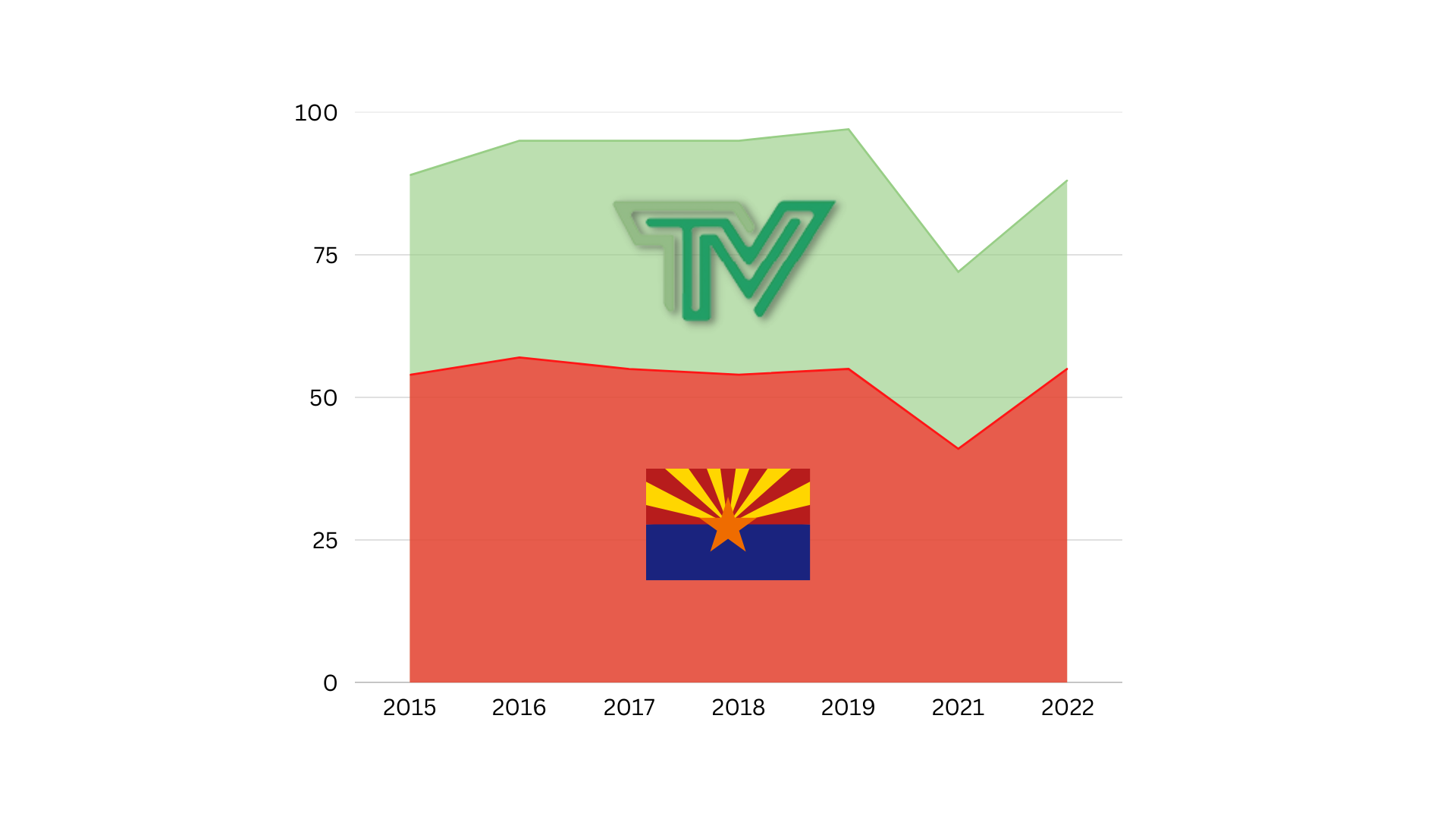 Additionally, in the areas of English Language Arts (ELA) and Mathematics, TVUSD schools surpassed the average scores across the state while still demonstrating growth year over year.
President Velosa invited the entire community to celebrate, "this great news with us and continue to sustain, and even surpass, this level of achievement."
---
About Tanque Verde Unified School District
Tanque Verde has long been recognized as an exemplary school district, with excelling, highly rated schools and an overall district grade of "A" as determined by the Arizona Department of Education (2014). With the addition of a comprehensive 9-12 high school in 2005, the District now serves approximately 2,200 students at four school sites; two K-6 elementary schools, one 7-8 junior high school, and one 9-12 high school. The Tanque Verde Community Preschool was founded at Tanque Verde Elementary School in 2019, making TVES a PreK-6 grade school.
The success of the District is attributed to a highly supportive community and an accomplished, dedicated, and caring staff of over 280 employees who work to provide the highest quality education and support services to all District students. The District endeavors to create pathways to success for all students and to ensure effective communication, collaboration, school partnerships, and facilities that provide a safe and supportive environment for students and staff members.