Hello Bobcats!
My name is Ms. McIntyre and I'm your librarian! I can't wait to see everyone returning and meet all the new students this year.
Feel free to stop by the library when you get a chance to ask for help with books or with any technology questions!
Stay nerdy,
Ms. McIntyre
Lifelong Learning
Students can develop critical thinking skills and the desire to learn. Lifelong learners are self-motivated, open-minded, and engaged. They grow personally and academically all their life.
Literature Appreciation
Students can learn to value and enjoy reading through a variety of books. This develops an expanded worldview, multicultural understanding, critical thinking skills, and a scientific mindset.
Information Literacy
Students can find, interpret, analyze, synthesize, evaluate, and communicate information. Information literature students can be successful and capable learners in pursuit of new knowledge.
Library Hours

| | |
| --- | --- |
| Monday | 7:50am - 3:30pm |
| Tuesday | 7:50am - 3:30pm |
| Wednesday | 7:50am - 2:15pm |
| Thursday | 7:50am - 3:30pm |
| Friday | 7:50am - 3:30pm |
The library is open to students before school, after school, and during break time. Students are also welcome during lunch on Tuesdays and Wednesdays.
Ms. McIntyre is available for help finding books or for technology questions.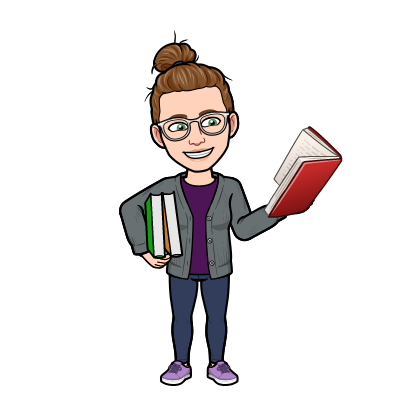 Ms. McIntyre is the EGJH Librarian and Technology Integration Specialist. The 22-23 school year will be her 6th year as the Librarian. She has a Masters in Library and Information Science and is a certified teacher-librarian with an endorsement in gifted education.